Don't take our word for it! See what real people just like you have to say about our Race Horse Partnerships.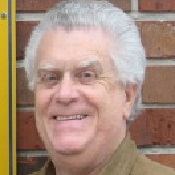 Because they are very considerate and accommodate you as much as possible.  The Faber brothers are very helpful and take time to explain things about horses that you may not know about.  Also they provide regular updates about your horse.  They give your horse every possible chance to get to the winner circle for their partners.  Most importantly they do want your horse to WIN!!!!!!!! so that you can have fun, excitement and enjoy your investment in the sport of KINGS!!!!!
Managers are awesome and do a great job in getting people involved in successful partnerships. New partners are definitely in good hands. I strongly recommend them for anyone looking to get into racing
Thank you Dare To Dream Stables for letting me realize my dream of owning a race horse and being involved in the sport first hand. It's been a thrill from day one and a learning experience like none other. I can't imagine ever not being a partner in this first class operation.
The have been upfront about expectations.  They have made getting into a very difficult game very easy and affordable.  They also keep you very informed about the horses.  They do a great job of getting video and pictures of horses, I know this is difficult to do as often as they do it. 
Their communication with their investors is outstanding. Race and work out reports/updates are so descriptive you can almost visualize what has taken place on the track.  I share these with friends and family members who have made the same comment.
Great people. Honest. Make us feel very welcome. Very appreciative of doing business with them